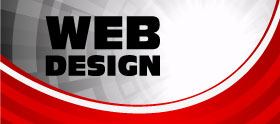 We understand how critical a website can be to a business or organisation, so take time to understand exactly what your objectives and expectations are.At this point it might be worth conducting a review of your competition if you don't already have this valuable data.
From there we can start to develop a wireframe version of the website as well as the design and creative you'll need to make sure you stand out. We'll then combine these elements into a draft version of the website which we can test whilst you familiarise yourself with any functionality we may have built in for you (like a Content Management System).
After the launch, we can meet to review your websites traffic and any ongoing SEO work you might want.
Technical overview
We develop exclusively using open-source tools (Apache, PHP, MySQL and Javascript via Jquery). Coding this way is flexible and helps keep our costs down. Many world-class websites like Facebook, Wikipaedia and Flickr are based on this foundation. Most of our work is bespoke, but occasionally we'll recommend pre-built products like WordPress, Joomla, Expression Engine or Drupal.
The next step
Feel free to contact us to discuss your project. We'll happy make some recommendations and supply a proposal with full and clear costs if you'd like one.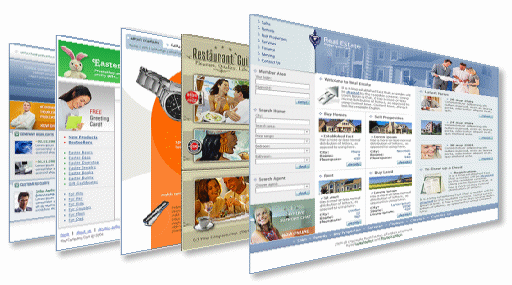 Website Design:
Whether you are planning to develop a small affordable website design or need a highly complex and informative website design, DesignedBySimon.ca has the creative and unique website design solutions for your business. Our team of experienced,degreed designers and marketing staff evaluate our client's culture, vision, marketing plan and customers, to aid in the design of unique web solutions that are targeted to the user's needs and goals when visiting your website.
Our innovative designs are fresh and visually appealing for visitors to "stop" and take notice. The "eye catching" look we create is only part of our collaborative approach to developing the functionality of a website. We understand the importance of presenting information regarding your business in a hierarch of importance. Our design team will provide a solution of "Information Architecture" and relevance of required copy that will describe your business accurately and thorough.
Search Engine Optimization (SEO):
Search Engine Optimization (SEO) is the practice of providing search engine enhancing tools during the development of a website that aide in natural or unpaid search results to produce higher rankings of a website on the Search Engines Results Page (SERP). The most optimum time to consider SEO is when you or your business is considering a site redesign, or planning to design and develop a new site from the ground up. This way you can ensure that proper SEO tools are developed and integrated into the site from the beginning. Search Engine Optimization is also an effective program for an existing site that requires proper techniques to be evaluated, developed and implemented.
Search Engine Marketing (SEM):
Search Engine Marketing is the practice of selectively participating in "paid" search engine enhancing programs to enhance the placement of your website on the Search Engines Results Page (SERP). This form of Internet Marketing is accomplished through the use of tools such as SEO, paid placement, contextual advertising and paid inclusion. Other techniques utilized in our successful SEM campaigns include Pay-Per Click advertising, Adwords campaigns and other Internet Marketing techniques. Our experienced Internet Marketing staff can work with you for the program that best suits your business needs.
Interactive Flash Programming:
Our experienced design and programing staff create a visually appealing Interactive Flash experience for a broad range of uses including animated introductions, gallery presentations, roll-over menu's, and banner advertisements.
E-Commerce Solutions:
Are you interested in selling on your website? Our E-commerce web solutions will provide you with an integrated on-line store for your products and services that give you the ability to manage products and product descriptions, sales, gift-cards, shipping, and a whole other host of features for your customers in a secured electronic environment.
Content Management Systems (CMS):
A Content Management System (CMS) is a method of developing a website that gives the customer the ability to manage the content of their website. This user friendly interface can be applied to all aspects and pages of the website, or customized into specific sections. Developing a website Blog is an example of applying a content management system to a specific section of your site that can be managed without the need of your webmaster.
Website Hosting:
In order for a web site to be available on the World Wide Web, the files must be hosted on a server and have the purchased domain name directed to it. This enables the website to be available 24 hours per day, seven days per week, thus enabling access to any online user from any computer around the world with an Internet connection.
Our website hosting services provide you with annual hosting for your website files, e-mail accounts, C-Panel management services that include; e-mail management, website statics monitoring programs, an HTML editor, and many other features. Our servers support Windows and Linux hosting solutions. We can also provide you and your business with Domain Name purchasing and management services, SSL (Secure Socket Layer) Certificates, and individual IP address.