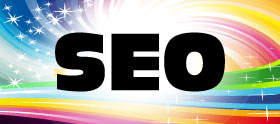 With nearly 14 billion online searches every month and social media sites that rival populations of large countries, there's unlimited opportunity. But to take advantage of that opportunity, it is vital to rank high in the search engines, to leverage social media and pay per click advertising, and to make sure your website turns visitors into leads and sales. If you don't understand how to successfully apply these strategies, then your customers will go to your competitors instead.
Here's how we do it: We form a strategic Internet marketing plan around search engine optimization (SEO), pay per click advertising, social media marketing, conversion optimization and search-optimized Web design. Then, we tenaciously go to work so you can quickly dominate your online competition.
So, start dominating today. Request a proposal from a top Designed By Simon company and let's set up a chance for high search engine rankings, more customers and a big return on your investment.
What is SEO?
Search engine optimization is a method of getting your website to rank higher in search engines—such as Google, Yahoo or Bing. A search engine optimization campaign pairs on-site optimization with off-site tactics, which means you make changes to your site itself while building a portfolio of natural looking back links to increase your organic rankings. When Internet users search for your products or services, your website needs to be the first one they find. SEO helps the search engines recognize your relevance to specific keywords that people search for online. The search engine optimization process includes researching keywords, creating content, building links and making sure your website is visible in the search engines.
Search Engine Marketing Services
In a fast-changing, highly competitive world, smart marketers are working tirelessly to rank higher in the search engines, to build their brands through social media and to turn each click into a dollar sign.
DesignedBySimon.ca is at the forefront of this Internet marketing world. We have a proven track record for getting companies top search rankings and significantly more traffic and conversions. We've done it for brands like Ginseng Veronica, Oestr, NegaheNo. And we do it for ourselves by achieving top rankings for extremely competitive keywords.
We've put together a tactical, systematic plan for online success that drastically increases our clients' return on investment. They involve the following search engine marketing services:
These SEM services – combined with our expertise, progressive tools, stubborn dedication and meticulous work ethic – are proven to achieve top rankings that last, and significantly more traffic and sales. We dissect your site and comb over your competitors'. We do the nitty gritty. Analyze. Scrutinize. Plan. Sometimes we pull out our hair. And then we go to work and treat each client's site as if it was our own.
There are millions of websites out there. Each craves to be found. Each yearns for top search engine rankings. But only a few reach the first page. To earn those coveted ranks in the search engines, and to get the most out of your marketing spend, employ DesignedBySimon.ca's proven services.